Age is nothing' says former Liverpool and Juventus favourite Momo Sissoko after signing for Kitchee
The 33-year-old Uefa Cup and La Liga winner insists he came to Hong Kong for the trophies – not for a holiday – as he signs for the 13th club of his career
PUBLISHED : Thursday, 12 July, 2018, 8:09pm
UPDATED : Thursday, 12 July, 2018, 10:54pm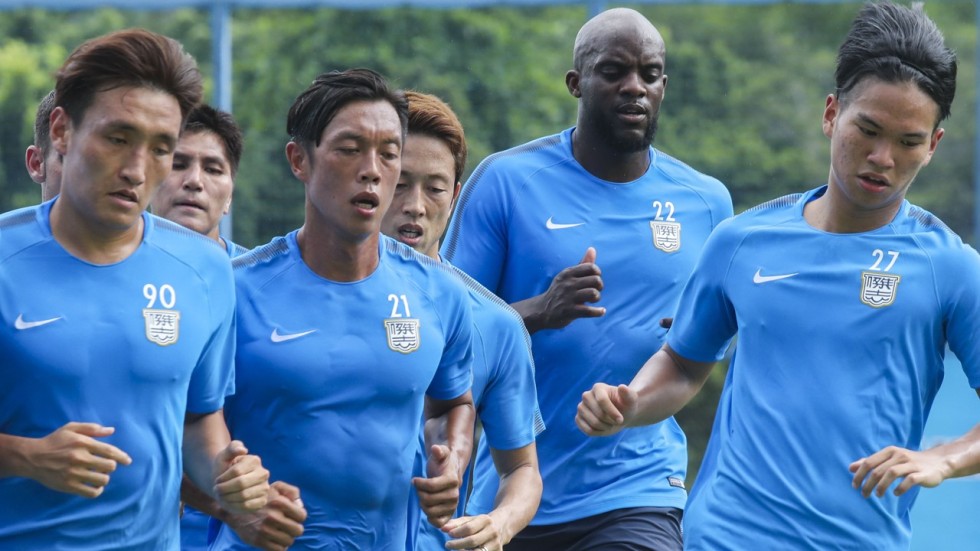 "I came with a lot of motivation and I want to have a lot of success with the club – thank God I have won many trophies [in the past] but I want more," said the 33-year-old former Mali international during a press conference outlining Kitchee's 2018/19 season objectives.
Sissoko brings a wealth of experience as the Hong Kong outfit look to establish themselves in the AFC Champions League. Kitchee will not receive direct entry into the competition's group stages from 2019 onwards and will be looking to Uefa Cup and La Liga winner Sissoko to guide them from midfield.
The summer signing is especially important after it was announced Hungarian midfield general and last season's Hong Kong Player of the Year Krisztian Vadocz has left the club.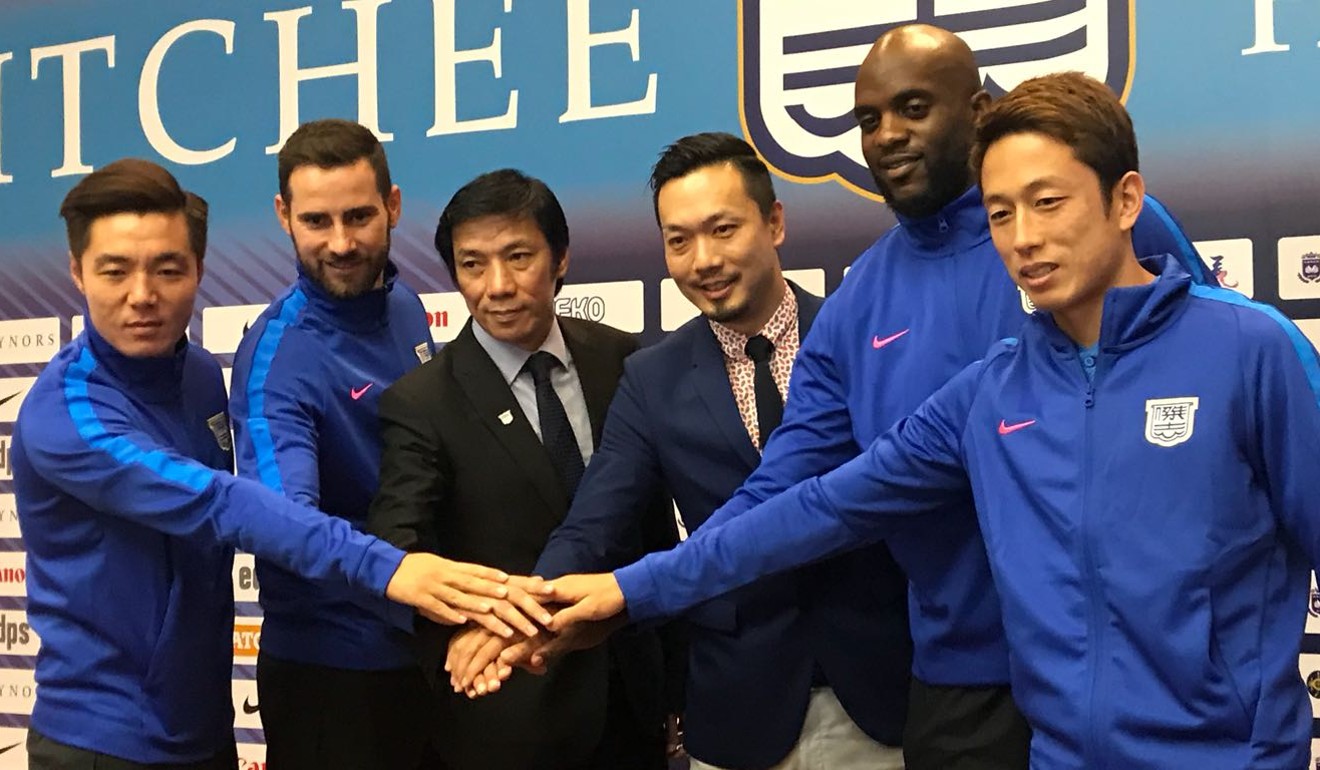 Local fans have already warmed to the name "Momo" but the man previously nicknamed "La Piovra" [The Octopus in Italian] and The Black Ninja is open to suggestions.
"It's up to you – Momo, Mohamed … call me what you want," he said, smiling. "But it's not just Momo; we need to work together and I want to learn how to help the team win some trophies as soon as possible."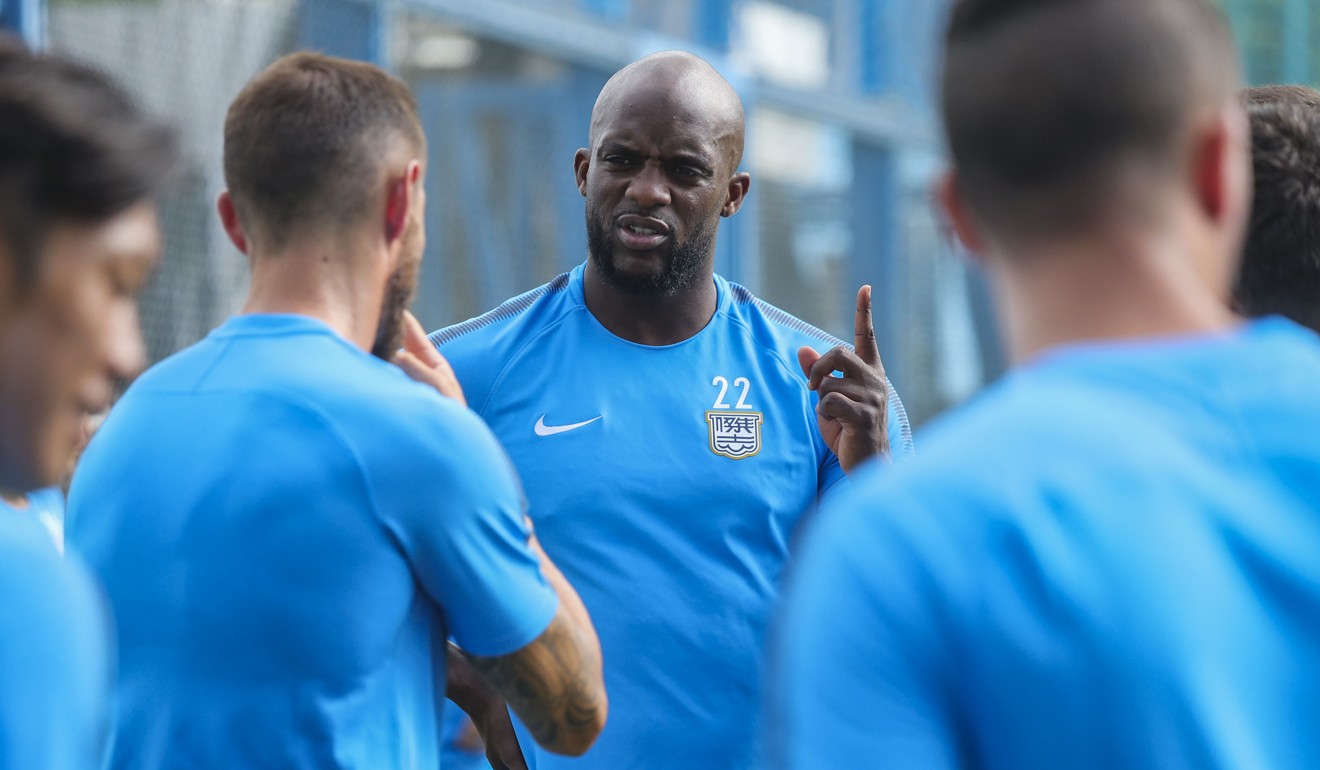 France-born Sissoko began his career at Auxerre before moving to Valencia in 2003, winning silverware under Rafael Benitez and Claudio Ranieri. He reunited with Benitez's Liverpool in 2005, and Ranieri's Juventus in 2008.
Former Liverpool, Juventus and PSG star Mohamed Sissoko signs for Hong Kong Premier League champions Kitchee
Brief stints at PSG, Fiorentina and Levante paved the way for an eventual move to Chinese Super League team Shanghai Shenhua in 2015. The footballing journeyman would go on to play in India, the Italian second-tier, Indonesia and Mexico before wounding up in Hong Kong.
"It's not a problem for me because I adapt everywhere I go. Just because I've played everywhere doesn't mean I've come here for a holiday – I came here to win," said Sissoko. "[Dominating the midfield] is the target and now I need to work hard to get my fitness back.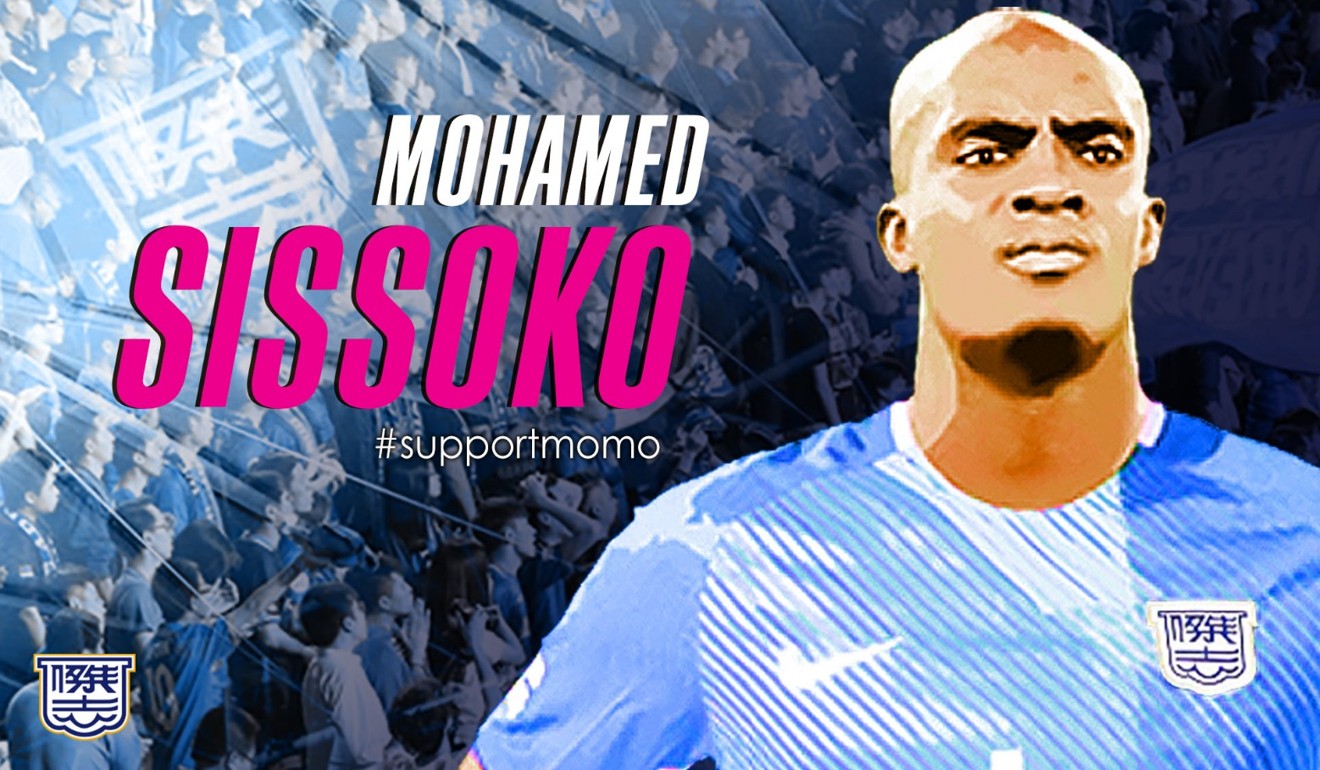 "I've played with good players in Europe and I want the same success with Kitchee; it's a big club in Hong Kong so I think together we can do things in the AFC [Champions League]," he said.
Despite playing for more than a dozen clubs over the years, Sissoko is still only 33 and insists he still has a lot left in the tank.
"You saw [Gianluigi] Buffon just signed for PSG at 40 – age is nothing," he said. "You just need to work and have motivation – it's easy after that."
Kitchee's new signings: Ju Yingzhi, Josip Tadic, Mohamed Sissoko, Yuto Nakamura #hkfootball #HKPL
Head coach Alex Chu Chi-kwong unveiled Sissoko alongside Chinese midfielder Ju Yingzhi and Croatian and Japanese forwards Josip Tadic and Yuto Nakamura as he and general manager Wilson Ng laid out Kitchee's "Second Ten-Year Plan" to becoming a first-tier team in Asia.
"His experience playing in the Premier League, La Liga and Seria A will help Kitchee. He's only been here for a couple of days but I can tell he's a sincere player – our local and young players will benefit from that," said Chu, who also revealed former Barcelona B and Brazil U17 international Robert Goncalves Santos is on trial from Brazilian first division team Fluminense.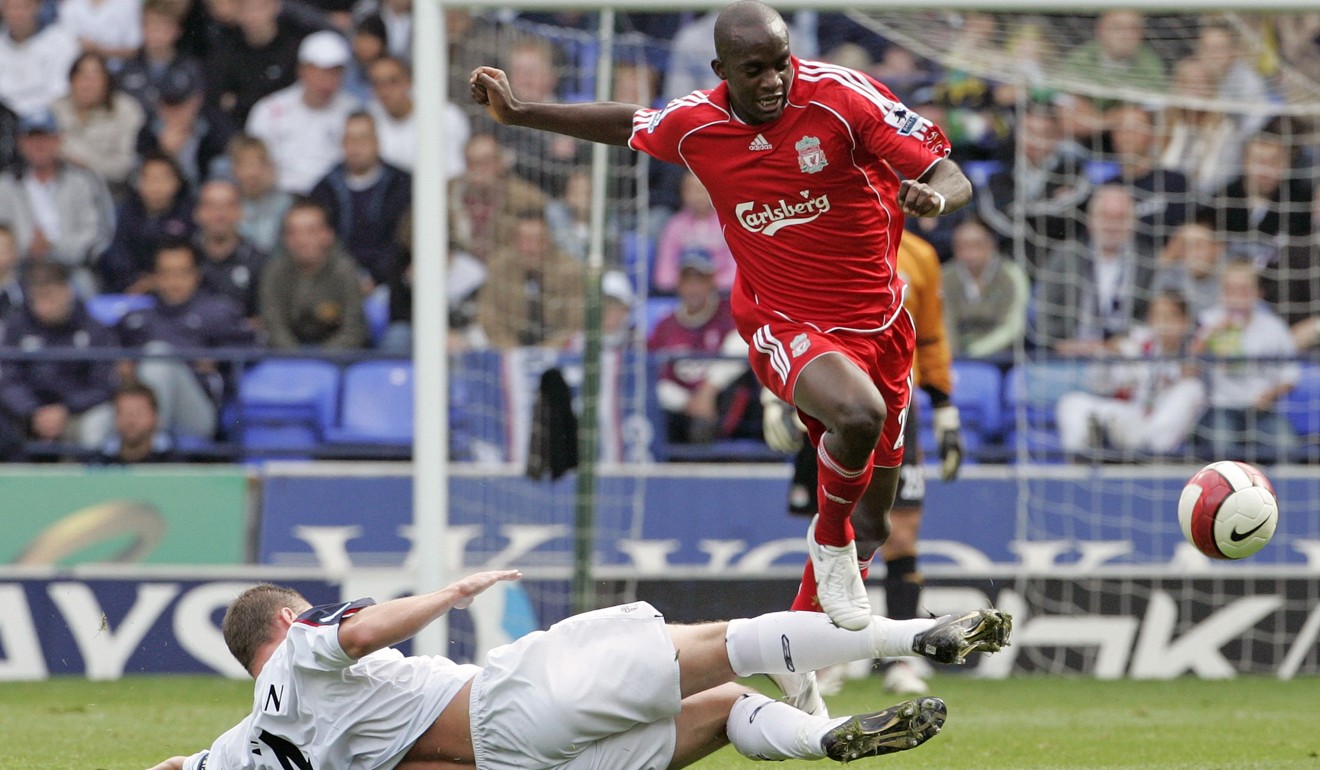 Former Croatia U21 international Tadic has played in the German, French and Australian top flight and hopes to bring goals to the city. The forward was in a particularly good mood courtesy of his country's World Cup semi-final win over England the night before.
"I was jumping all over the place," said Tadic of compatriot Mario Mandzukic's extra-time winner. "It was a surprise but we showed our character against England. It's a historic moment for such a small country like Croatia – we'll see what happens in the final, anything is possible.
How a promising Japanese-Hong Kong footballer deals with national identity ahead of the World Cup
"I look forward to [playing] with Momo and I really want to help the team score as many goals as I can. We want to be champions again next season and do well in the AFC; I will show my work ethic."

Merci à tous ceux qui me soutiennent depuis toutes ces années à travers le monde ! Thank you so much for your great support since all these years!
¡Muchas gracias! Grazie mille!#LeCombatContinue #OnEstEnsemble
Kitchee announced they will play three pre-season friendlies away from home against South Korean minnows Seoul E-Land FC, Ansan Greeners and FC Gimpo in July and August. They will face Thailand's Buriram United and Vietnam's Becamex Binh Duong late-August.
Both matches will be broadcast live via pay-per-view for Thai and Vietnamese fans, with Ng hinting that it could be implemented in future Kitchee games if successful.
This article appeared in the South China Morning Post print edition as: 
I'm not here for a holiday, Kitchee's Sissoko insists